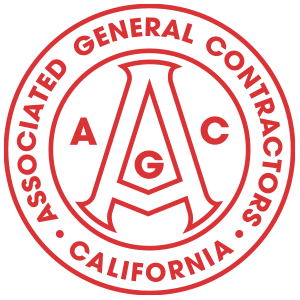 Associated General Contractors of California
AGC of California represents more than 650 construction firms and 730 related companies. Formed in 1920, AGC has more than three-dozen staff members in nine offices located throughout the state. Headquartered in West Sacramento, it has offices in Redding, Walnut Creek, San Francisco, Santa Barbara, Fresno, San Bernardino and Irvine. The annual construction volume of AGC members range from $100,000 to over $100 million worth of work on roads, highways, tunnels, dams, utility systems and sewage and waste treatment plants. AGC offers many other services to its members, including industrial relations, legislative advocacy, legal advice and regulatory education. The association is affiliated with the National ACG organization in Washington, D.C.
---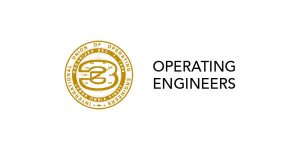 International Union of Operating Engineers Local 3
Operating Engineers Local Union No. 3 is the largest construction trades local in the United States with 42,000 members throughout its jurisdiction of Northern California, Northern Nevada, Utah and Hawaii. The union represents diverse groups of employees in both the public and private sectors. The majority of Local 3 Operating Engineers work in private construction as heavy equipment operators, mechanics, drillers, concrete pumpers, soil testers and inspectors, surveyors and dredgers. Local 3 also represents nearly 10,000 public employees. More than 3,000 law enforcement personnel throughout Northern California are affiliated with Local 3. Other Local 3 public employees include California Department of Transportation maintenance workers; city, county and special district maintenance and public works employees; firefighters; school bus drivers; and more. Based in Alameda, Local 3 provides members with representation in contract negotiations, grievance handling and arbitration, pension and trust fund management, financial services and political action.
---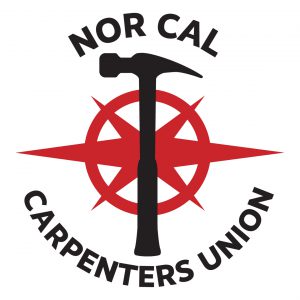 Northern California Carpenters Regional Council
The Northern California Carpenters Regional Council is chartered and affiliated with the United Brotherhood of Carpenters and Joiners of America (UBC). Organized in 1881, the UBC remains the largest of all of the building trade unions in America. As part of a nationwide effort to modernize and reorganize, the UBC chartered the Northern California Carpenters Regional Council (NCCRC) in June 1997. Throughout Northern California, the NCCRC is composed of 33 local unions with more than 35,000 members and growing. The NCCRC is the central coordinating body, providing direction and governing each local union. The NCCRC is committed to innovative leadership and successful partnerships that deliver real business value, and has reorganized its structure to better work in an increasingly regional business environment. With shared resources and central coordination, local unions are more efficient, more responsive, more customer-focused and more creative, yet just as competitive. The Regional Council is located in Oakland.
---
Northern California District Council of Laborers
The Northern California District Council of Laborers (NCDCL) is a regional arm of the Laborers' International Union of North America (LIUNA), an organization founded with 8,000 members in 1903. Today, LIUNA represents more than 800,000 workers in 500 locals. The NCDCL has jurisdiction over 22 locals that cover the 46 counties in Northern California and represent 25,000 laborers. Laborers are involved in building everything from skyscrapers to tunnels. They lay pipe, rake asphalt, build landscaping and drill and pour concrete. Laborers are also involved in removing hazardous materials like asbestos and lead from buildings and serve the public in hospitals and government across the continent. The union fights for more opportunities for workers and employers, and for better wages, good benefits and safe jobsites. The organization is also involved in political issues.
---
United Contractors
United Contractors is a forward-thinking trade association representing union-affiliated contractor businesses and associate firms throughout the Western United States. United Contractors is a full-service association, assisting our members in union and labor representation; lobbying and government advocacy for market expansion; industry-specific training and education programs; relationship building and networking; legal referral programs; and safety services. United Contractors exists to improve our members' competitiveness through innovation, proactive strategies, caring relationships and the principles of unity and integrity.