MICHAEL QUIGLEY
Executive Director
LINKEDIN | TWITTER
Michael has spent his career navigating politics and advocating for infrastructure and transportation development. He helped pay for college through a variety of construction jobs giving him an early, unique perspective from the front lines of the industry.
Since joining the Alliance in 2008, Michael has helped secure tens of billions of investment dollars for public works and infrastructure projects. In 2014, the Alliance was instrumental in the passage of Proposition 1, which invested $7.5 billion to upgrade California's water infrastructure. In 2016, the Alliance successfully worked to pass over $30 billion in local transportation funding. And in 2017, the Alliance led a coalition supporting the passage of SB1, a historic $52 billion state transportation funding package. That coalition effort continued into the next year with the successful defeat of 2018's Proposition 6, a ballot measure that would have repealed the new transportation funding.
His broad portfolio covers legislative, political, and regulatory issues, as well as statewide ballot initiatives and local transportation sales tax measures. Michael attended New Mexico Military Institute before serving in the Army National Guard, and he graduated from Texas A&M University with a B.A. in History.
Michael currently lives in El Dorado County with his family and adopted mutts. In his free time, he enjoys spending time enjoying the outdoors and spontaneous road trips throughout California. Michael has explored all 50 states and recently rounded out the list by tackling Alaska. His next goal is to visit all 62 national parks.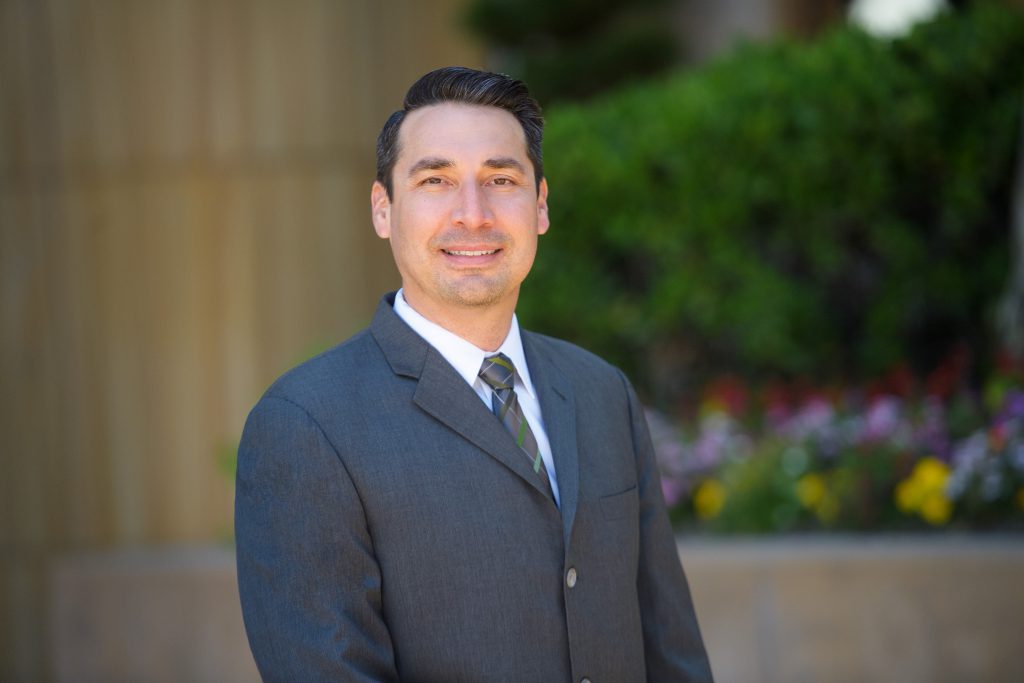 MANNY LEON
Deputy Director
Manuel S. Leon ("Manny") is Deputy Director of CAJ and is responsible for transportation policy, and regulatory and legislative affairs. Prior, he served as the vice president of government relations for the Associated General Contractors of California where he developed legislative strategies and managed the day-to-day operations of the government relations team consisting of local government relations, regulatory affairs, and state legislative advocacy.
From 2015 to 2020, Manny served as the principal consultant to the California State Senate Committee on Transportation and senior consultant for the California State Assembly Transportation Committee 2013-2020. In 2017, he served as the lead staffer for Senate Bill (SB) 1 (gas tax) and SB 595 (Regional Measure 3).
He has a Bachelor of Arts degree in History from California State University, San Bernardino, and a Master's in Public Administration from California State University, Long Beach. Upon finishing graduate school, Manny was selected to the Assembly Fellows Program, where he worked for then-Assemblymember John Laird.
In his free time, Manny enjoys a variety of sports leagues, running races, and giving back to the community. He was elected to the Sacramento Natural Foods Cooperative Board of Directors in October 2020 and is the board's current Chair. From 2014-to 2020, he served on the River City Food Bank, also in Sacramento, serving as Board Chair in 2017, and was appointed by the Sacramento City Council to the City of Sacramento's Administration, Investment, and Fiscal Management Board serving as board Chair from 2019-2021.
JENNIFER GALENTI
Director of Operations
Jennifer is the glue that holds the Alliance together. As Director of Operations, she's responsible for CAJ's internal operations, provides administrative support to the Executive Director, and serves as liaison to the Board of Directors. Prior to her time with CAJ, Jennifer served as an Administrative Assistant in the Senate Policy Unit for Senate President Pro Tem Darrell Steinberg and was a Committee Assistant for the Senate Judiciary Committee.
Born and raised in Sacramento, she enjoys hiking with her dog Vinnie. While Jennifer also loves to travel when time allows, she's frequently surrounded by her wonderful friends and family, including her nieces and nephews.