MICHAEL QUIGLEY
Executive Director
LINKEDIN | TWITTER
Michael has spent his career navigating politics and advocating for infrastructure and transportation development. He helped pay for college through a variety of construction jobs giving him an early, unique perspective from the front lines of the industry.
Since joining the Alliance in 2008, Michael has helped secure tens of billions of investment dollars towards public works and infrastructure projects. In 2014, the Alliance was instrumental in the passage of Proposition 1, which invested $7.5 billion to upgrade California's water infrastructure. In 2016, the Alliance successfully worked to pass over $30 billion in local transportation funding. And in 2017, the Alliance led a coalition supporting the passage of SB1, a historic $52 billion state transportation funding package. That coalition effort continued into the next year with the successful defeat of 2018's Proposition 6, a ballot measure that would have repealed the new transportation funding.
His broad portfolio covers legislative, political and regulatory issues, as well as statewide ballot initiatives and local transportation sales tax measures. Michael attended New Mexico Military Institute before serving in the Army National Guard, and he graduated from Texas A&M University with a B.A. in History.
Michael currently lives in El Dorado County with his family and adopted mutts. In his free time, he enjoys spending time enjoying the outdoors and spontaneous road trips throughout California. Michael has explored all 50 states and recently rounded out the list by tackling Alaska. His next goal is to visit all 62 national parks.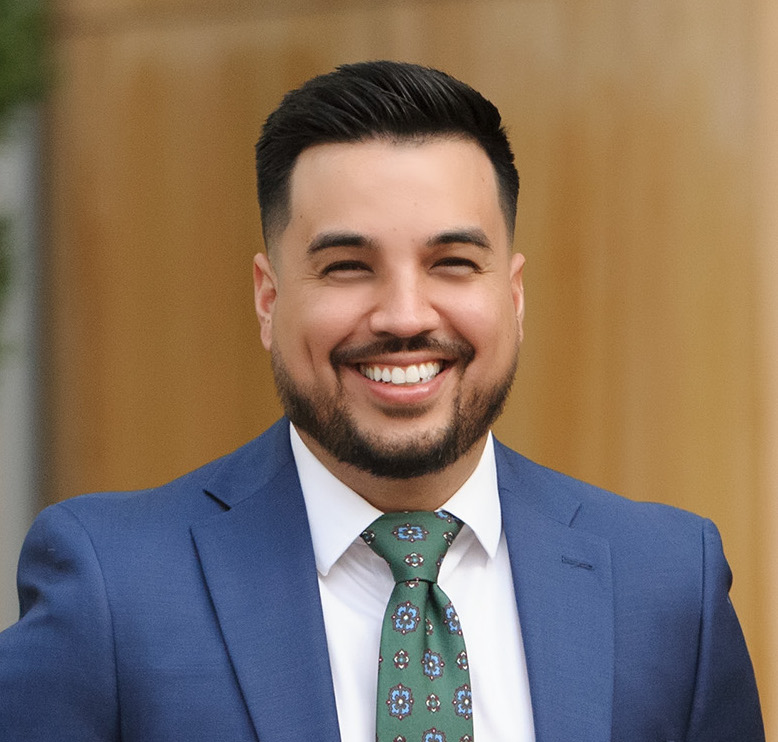 JAMES A. THUERWACHTER
Director of Government Affairs
James A. Thuerwachter brings years of advocacy experience from the public and private sectors. He currently serves as Director of Government Affairs for CAJ where he manages legislative, regulatory and budgetary issues related to construction, infrastructure and transportation.
Prior, James served as a lobbyist for Prime Strategies, a national government affairs consulting firm, where he represented Fortune 100 companies and fought extensively to keep energy sources within the state clean, diverse and affordable. James also worked for the California State Assembly, where he staffed issues ranging from banking and finance to utilities and commerce, as well as helped draft key legislation benefitting small businesses.
While working with a leading telecommunications corporation, and later a prominent nonprofit organization, James was instrumental in analyzing, interpreting and drafting analyses relating to First Amendment challenges and privacy regulations at the state and federal level. James has also prepared several amicus briefs, which have been filed in a variety of courts, including the United States Court of Appeals for the Fourth Circuit, federal district courts in California and Arizona, and California and Washington state courts.
A Sacramento native, James received his B.A. in Government at California State University, Sacramento. He received his J.D. from Seattle University School of Law and was a visiting student at the University of California, Hastings College of the Law in 2017. James is a member of the Sacramento County Bar Association and is admitted to practice law in the State of California. James lives in downtown Sacramento; he enjoys exploring new restaurants with his family, learning more about street and landscape photography, and attending live basketball games.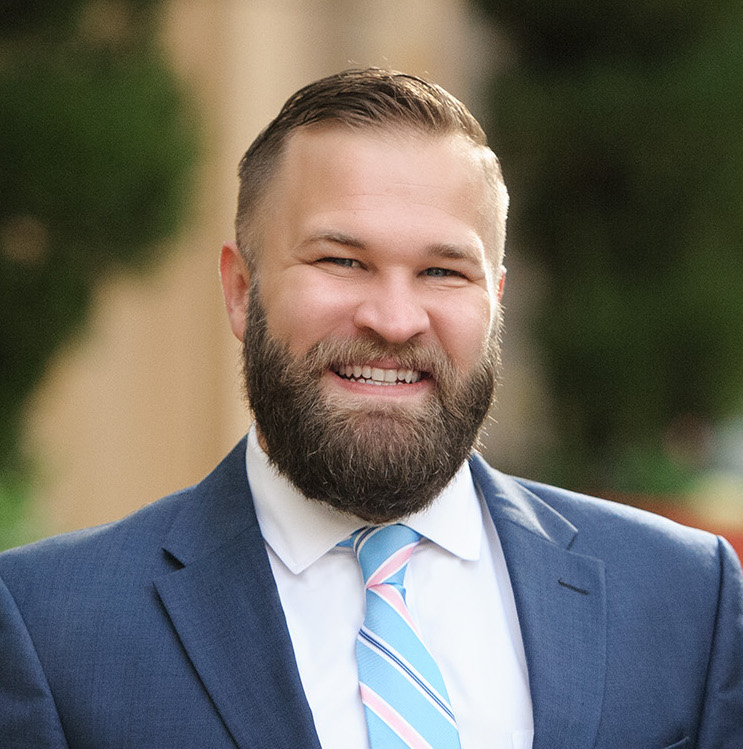 ANDY RUSSELL
Director of Local Government Affairs
Andy Russell offers a wide breadth of experience in federal, state and local government. He currently serves as Director of Local Government Affairs for CAJ where he supports local ballot measure campaigns, represents CAJ at stakeholder meetings/events, testifies in support of projects and researches policy.
Prior, Andy managed local political campaigns for the Chaffee Group and directed operations for the Chair of the California Democratic Party. He has also advocated at the federal level for the advancement of treatments and cures for rare diseases while serving as Associate Director of Advocacy and Government Relations at the Everylife Foundation for Rare Diseases. Russell's state advocacy work includes serving as Communications and Policy Associate for the California Housing Consortium, and locally, he supported the city managers of West Sacramento and San Rafael, as well as interned for the League of California Cities.
Andy graduated from Pitzer College with a B.A. in Political Studies and Anthropology. Additionally, he holds a Masters in Public Administration from the University of Southern California. Andy enjoys experiencing new cultures and countries and has spent years working, living and studying abroad. When not traveling or spending time with his family & friends, he enjoys playing and coaching rugby.
JENNIFER GALENTI
Director of Operations
Jennifer is the glue that holds the Alliance together. As Director of Operations, she's responsible for CAJ's internal operations, provides administrative support to the Executive Director and serves as liaison to the Board of Directors. Prior to her time with CAJ, Jennifer served as an Administrative Assistant in the Senate Policy Unit for Senate President Pro Tem Darrell Steinberg and was a Committee Assistant for the Senate Judiciary Committee.
Born and raised in Sacramento, she enjoys hiking with her dog Vinnie. While Jennifer also loves to travel when time allows, she's frequently surrounded by her wonderful friends and family, including her nieces and nephews.